For a full list of the Continuing Education requirements, please see CE Requirements below.
Online CE Classes
With COVID-19 forcing all in-person classes to be suspended indefinitely, CORE is offering a variety of online webinars with live instructors. Virtual courses offer a safe and convenient way to enhance your skills from the comfort of your own home.
Overcoming Obstacles Selling Oil-Heated Listings
Tuesday September 29, 2020 | 2:00 – 4:00
This course covers the facts about today's oil-heat to help you expertly address common questions, misconceptions and concerns of your clients so that you can represent them in the best possible way and develop the competitive edge to get more oil-heated listings. Register here.
Instructor: Susan Janett | Cost: Free | 2 Elective Credits
Real Estate Contracts: More than Just Filling in the Blanks
Wednesday October 14, 2020 | 10:00 – 1:00
This course will help real estate licensees obtain a broad understanding of the legal and practical complexities, and agent responsibilities, regarding real estate contracts and be better prepared to navigate the potential obstacles which can arise when preparing the real estate contract offer, negotiating a contract and in processing the real estate transaction. Register here.
Instructor: David Fialk | Cost: $30.00 | 3 Core Credits
Multiple Offers – Be Prepared
Thursday October 22, 2020 | 10:00 – 1:00
Changes in the market are placing licensees more often in multiple offer situations. A good understanding of the legal requirements and ethical issues will reduce risks and better protect clients. Register here.
Instructor: Isabelle Perkins | Cost: $35.00 | 3 Core Credits
Financial Literacy for REALTORS®
Tuesday October 27, 2020 | 9:00 – 12:00
Realtors are frequently self-employed independent contractors. You are effectively a "business of one." As such, financial literacy is a critical key to your long-term success. This course will review various concepts to help you make informed financial decisions. Register here.
Instructor: Steven Grazio | Cost: $35.00 | 3 Core Credits
Learn to Successfully Negotiate to Protect Your Clients
Thursday November 12, 2020 | 10:00 – 1:00
Negotiation is an integral part of the real estate business. It is also a skill based on science, where you can develop steps and strategies to better position yourself or your client. How is negotiating different than selling? What are the particularities of the real estate negotiations? How to best be prepared? Learn how to develop a systematic approach to the negotiation process, and then apply it to the particular negotiation between buyers and sellers. Register here.
Instructor: Isabelle Perkins | Cost: $35.00 | 3 Elective Credits
Continue to check the CORE calendar for new classes!
New Member Orientation
Due to the current circumstances with COVID-19 (Coronavirus), CORE will be hosting virtual New Member Orientation classes through an online platform called Zoom. Check the CORE Calendar to register for an upcoming session. The next virtual New Member Orientations are scheduled for:
New Member Orientation | Tuesday September 29, 2020 | 11:00 – 12:00 | Register here
New Member Orientation | Tuesday October 20, 2020 | 11:00 – 12:00 | Register here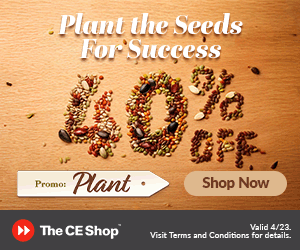 CE Shop
For a full list of course offerings from The CE Shop, please click here.
Questions regarding The CE Shop? Visit their Frequently Asked Questions page, or contact The CE Shop here.
NAR Center for REALTOR® Development
One of the many benefits to your REALTOR® membership is access to the Center for REALTOR® Development. This resource gives you access to Designations, Certifications, Continuing Education, and Code of Ethics to promote your professional development.
CE Requirements
The NJ Real Estate Commission mandates that all real estate licensees complete 12 continuing education credit hours every two years to maintain their licenses. The current term is July 1, 2019 – June 30, 2021. CE completed after April 30 will be subject to a $200 late fee in addition to the license renewal fee. Any licensee who does not complete their credits by June 30, 2021, will not be able to renew their license and it will expire.
You must complete 12 continuing education credit hours
At least two hours must be completed in Ethics training
At least six hours must be completed in core topics (Ethics included)
The six remaining hours may be completed in core or elective topics
Visit the PSI online CE tracking system to see your complete CE record
*Please click here for additional and important CE and License Information