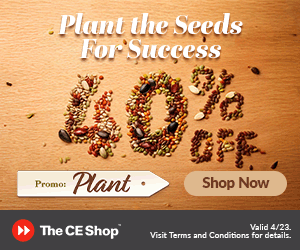 New Online Continuing Education Classes
Due to current circumstances with COVID-19 (Coronavirus), CORE will be hosting virtual New Member Orientation classes through an online platform called Zoom.
Please check the CORE calendar on our website for upcoming virtual New Membership Orientations and register for an upcoming session.
Please visit New Online Continuing Education for a wide array of continuing education resources.
CE Online
Renewal Date: Every 2 years by June 30* *The NJ Real Estate Commission charges a processing fee for licensees who do not complete their CE requirement prior to April 30
of the second year of a biennial license term.
Please see this link for additional and important CE and License information: http://www.state.nj.us/dobi/division_rec/renewalextended.htm
Hours required: 12 hours At least 6 of the 12 credit hours must be core topics; of those 6 core topics, at least 2 credit hours must be on ethics.
CE Shop Offering: 12 hours
Information for Referral Agents: http://www.state.nj.us/dobi/division_rec/licensing/cerequirementsfromreferralagent.pdf
Reporting: Real estate course completions are reported to PSI as required by the New Jersey Real Estate Commission each business day. It may take an average of 2-4 business days from the time we report your hours before the Commission updates your license and/or updates their website with the hours. Please be patient with this process and understand that it may vary depending on your state. Please enter your individual license number correctly and fully when prompted to ensure the reporting of your hours takes place. Your license (reference) number must begin with the letter "L". Course completion(s) are reported on the designated and publicly posted scheduled days. Course completion(s) will be reported the following scheduled reporting day from the course completion date(s). Note: If a licensee has more than one active license number course completions only need to be reported under one number. However, please make sure the same number is used to record the completion of ALL courses as the NJ commissions system cannot combine multiple learning plans recorded under a different license number. Expiration date of course: Course expiration dates vary by course but are generally one year after order date. Each individual course will have an expiration date listed in your account.
Final Exams: NJ does NOT require a final exam to be passed to obtain CE credit. The CE Shop has set all final exam passing scores to 0% to accommodate this
Certificates: Immediately upon real estate course completion, The CE Shop will provide students with an electronic copy of the course Certificate of Completion. Certificates will remain in your account for a minimum of five (5) years, should you need additional copies at a later time. Please refer to your renewal application to determine if you need to submit your Certificate(s) of Completion with your renewal. Course completion dates are recorded using Central Standard Time. Please note that the date on your certificates of completion will reflect this. Please enter your individual license number correctly and fully when prompted in the registration process.
Still have questions? Visit our Frequently Asked Questions or Contact Us
Click here for licensing and regulatory agency information