Code of Ethics Training
The National Association of REALTORS® (NAR) Board of Directors approved a change to the Code of Ethics training requirement, extending it from every two years to every three years. This extends the current cycle deadline from Dec. 31, 2020, to Dec. 31, 2021.
Realtors® are required to complete ethics training of not less than 2.5 hours of instructional time. The training must meet specific learning objectives and criteria established by NAR.
Training may be completed through NAR's online courses or through another method, such as online or classroom courses via local/state associations. Read the consequences for failing to complete Code of Ethics training.
Code of Ethics Training from the National Association of REALTORS®
NAR offers online Code of Ethics Training for all members. Members have the opportunity to complete a no-cost Code of Ethics course that does not provide continuing education credit, or NAR also offers a course approved for 3 Ethics CE credits for the price of $29.95. These courses can be found on NAR's website.
The CE Shop Ethics Courses
The CE Shop, an online education provider in which CORE has a partnership with, offers courses in the ethics category. Any course on their site labeled as "NAR Ethics" is accepted by CORE to count towards your NAR Code of Ethics requirement. Upon completion of your course, please send your certificate of completion to CORE to ensure your member record is updated. Visit the CE Shop.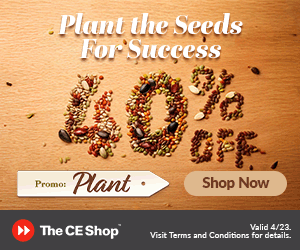 New Member Orientation
Due to the current circumstances with COVID-19 (Coronavirus), CORE will be hosting virtual New Member Orientation classes through Zoom. Check the CORE Calendar to register for an upcoming session. The next virtual New Member Orientation is scheduled for:
New Member Orientation | Thursday June 24, 2021 | 12:00 – 1:00 | Register here
NAR Center for REALTOR® Development
One of the many benefits to your Realtor® membership is access to the Center for REALTOR® Development. This resource gives you access to Designations, Certifications, Continuing Education, and Code of Ethics courses to promote your professional development.
NAR's Commitment to Excellence (C2EX)
Commitment to Excellence (C2EX) from the National Association of REALTORS® empowers Realtors® to evaluate, enhance and showcase their highest levels of professionalism. It's not a course, class or designation—it's an Endorsement that Realtors® can promote when serving clients and other Realtors®. Completion of C2EX will satisfy NAR's Code of Ethics requirement. Learn more about C2EX!