For a full list of the Continuing Education requirements, please see CE Requirements below.
Online CE Classes
With COVID-19 forcing all in-person classes to be suspended indefinitely, CORE is offering a variety of online webinars with live instructors. Virtual courses offer a safe and convenient way to enhance your skills from the comfort of your own home.
Credit Myth Busters
Thursday May 28, 2020 | 10:00 – 12:00
Much of what you and your home buying clients know about credit, may actually be wrong!
Widespread misconceptions about credit reporting and scoring lead people to actions and assumptions that may actually hurt their credit scores and chances of approval. This class identifies the most important misconceptions and guides participants to the sources of correct information. Participants will be able to keep their home buying clients out of trouble and on track to mortgage approval, at the best possible interest rate. Register here.
Instructor: Robert Fensterer | Cost: $20.00 | 2 Elective Credits
Lucky Seven: Top Environmental Issues
Thursday June 11, 2020 | 1:00 – 2:00
This course covers environmental issues ranging from asbestos, lead, mercury and radon, to mold, oil storage tanks, cesspools and septic systems. You'll also learn about how to remediate these concerns so they don't negatively impact your real estate transactions. Don't miss this important session designed to help you take a proactive approach!
Instructor: David Sulock | Cost: $15.00 | 1 Elective Credit
Continue to check the CORE calendar for new classes!
New Member Orientation
Due to the current circumstances with COVID-19 (Coronavirus), CORE will be hosting virtual New Member Orientation classes through an online platform called Zoom. Check the CORE Calendar to register for an upcoming session. The next virtual New Member Orientation is scheduled for:
New Member Orientation Tuesday, June 16, 1:00 – 2:00. Register here.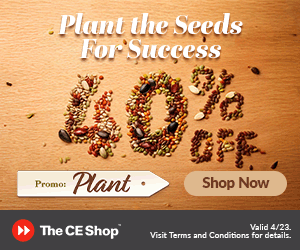 CE Shop
For a full list of course offerings from The CE Shop, please click here.
Questions regarding The CE Shop? Visit their Frequently Asked Questions page, or contact The CE Shop here.
NAR Center for REALTOR® Development
One of the many benefits to your REALTOR® membership is access to the Center for REALTOR® Development. This resource gives you access to Designations, Certifications, Continuing Education, and Code of Ethics to promote your professional development.
CE Requirements
The NJ Real Estate Commission mandates that all real estate licensees complete 12 continuing education credit hours every two years to maintain their licenses. The current term is July 1, 2019 – June 30, 2021. CE completed after April 30 will be subject to a $200 late fee in addition to the license renewal fee. Any licensee who does not complete their credits by June 30, 2021, will not be able to renew their license and it will expire.
You must complete 12 continuing education credit hours
At least two hours must be completed in Ethics training
At least six hours must be completed in core topics (Ethics included)
The six remaining hours may be completed in core or elective topics
Visit the PSI online CE tracking system to see your complete CE record
*Please click here for additional and important CE and License Information